[Total: 1440 Average: 2.3/5]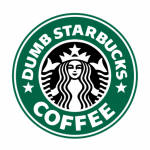 Can't find Starbucks menu prices online? Starbucks' website doesn't show any prices. We do have the Starbucks prices on our website. Have a look! We've got the new 2016 menu prices from Starbucks own outlets!
Starbucks works with franchisers who have a little flexibility when it comes to pricing. Plus not all Starbucks stores have the same menu. Something you can get in your London outlet, won't show up on the menu of your Manchester outlet. But don't worry.
We're building an extensive price list of the complete Starbucks menu. We haven't gotten all the prices of the menu items yet. So if you know any, please leave a comment, so we can add it to our list. Your help is greatly appreciated.
We've made an update to the prices from Starbucks. How's everyone enjoying them? Do you still like their coffee and their crazy delicious snacks? We do! But we're not seeing a lot of traffic on Starbucks on our website. So maybe it's just not so popular yet in the UK? Can you guys leave us some comments on what you think about Starbucks? That should give us some stuff to think about. Maybe we need to add more on this restaurant? A picture of their menu perhaps? Any other information?
What do you think about Starbucks menu & prices?
[Total: 1440 Average: 2.3/5]
| Drinks | | | |
| --- | --- | --- | --- |
| Bottled drinks | | | |
| | Price in GBP £ | | |
| | Tall | Grande | Venti |
| Apple Juice 330ml | 1.95 | | |
| Orange Juice 330ml | 1.95 | | |
| Orange Juice 500ml | 2.6 | | |
| This Water – lemons and limes | 1.95 | | |
| This Water – reaspberries and apples | 1.65 | | |
| Smoothie – strawberry and banana | 2.15 | | |
| Smoothie – mango and passion fruit | 2.6 | | |
| Defense super smoothie | 2.6 | | |
| Anti-oxidant super smoothie | 2.6 | | |
| Kids super smoothie | 1.5 | | |
| Bottled water still 500ml | 1.35 | | |
| Sparkling water 500ml | 1.35 | | |
| Still 750ml | 1.65 | | |
| Starbucks Bottled Frapuccino Mocha Chocolate drink | Know the price? Leave a comment | | |
| Starbucks Bottled Frapuccino Vanilla Drink | Know the price? Leave a comment | | |
| Starbucks Bottled Coffee Frapuccino Drink | Know the price? Leave a comment | | |
| Starbucks Discoveries Chocolate Mocha Latte | Know the price? Leave a comment | | |
| Starbucks Discoveries Caramel Macciato Latte | Know the price? Leave a comment | | |
| Starbucks Discoveries Seattle Latte | Know the price? Leave a comment | | |
| Starbucks Discoveries Skinny Latte | Know the price? Leave a comment | | |
| Starbucks Doubleshot Espresso & Cream | Know the price? Leave a comment | | |
| | | | |
| Brewed tea | | | |
| Chai Tea Latte | 2.85 | 3.1 | 3.35 |
| Mint Blend tea | 2.89 | | |
| Earl Grey Brewed Tea | 2.89 | | |
| Hibiscus Blend Tea | 2.89 | | |
| Chamomile Tea | 2.89 | | |
| English Breakfast Tea | 2.89 | | |
| Jasmine Orange Tea | 2.89 | | |
| Spearmint Green Tea | 2.89 | | |
| Full leaf tea | 1.8 | 1.9 | 2.1 |
| China Green Tips Brewed Tea | 1.90 | | |
| | | | |
| Chocolate Beverages | | | |
| Kid's Hot Chocolate | 2.1 | | |
| Vanilla, Caramel, Hazlenut | 3.15 | | |
| Classic Hot Chocolate | 2.65 | 2.95 | 3.15 |
| Starbucks Signature Hot Chocolate | 2.85 | | |
| | | | |
| Espresso Beverages | | | |
| Vanilla Spice Latte | 3.25 | 3.55 | 3.75 |
| Caffe Americano | 2 | 2.29 | 2.5 |
| Flat White | 2.6 | | |
| Caffe Latte | 2.25 | 2.6 | 2.95 |
| Caffe Mocha | 2.8 | 3.1 | 3.4 |
| Espresso Con Panna | 1.7 | 2.1 | |
| Iced Caffe Latte | | 1.9 | |
| Capuccino | 2.25 | 2.6 | 2.95 |
| Caramel Machiato | 3.05 | | |
| Espresso | 1.6 | 1.9 | |
| Espresso Machiato | 1.6 | 2 | |
| Flavoured Latte | Know the price? Leave a comment | | |
| Iced Caffe Americano | Know the price? Leave a comment | | |
| Iced Caffe Mocha | Know the price? Leave a comment | | |
| Iced Caramel Machiato | Know the price? Leave a comment | | |
| Iced Flavoured Latte | Know the price? Leave a comment | | |
| Iced Skinny Flavoured Latte | Know the price? Leave a comment | | |
| Skinny Flavoured Latte | Know the price? Leave a comment | | |
| White Chocolate Mocha | 3.15 | 3.45 | |
| Café Machiato | 3.05 | 3.35 | 3.65 |
| | | | |
| Filter Coffee | | | |
| Caffe Misto | Know the price? Leave a comment | | |
| Pike Place Roast | 1.55 | 1.75 | 1.95 |
| | | | |
| Frapuccino Blended Coffee | | | |
| Caramel Frapuccino Blended Beverage | 3.4 | 3.65 | 3.9 |
| Espresso Frapuccino Light Blended Beverage | Know the price? Leave a comment | | |
| Espresso Frapuccino Blended Beverage | 3.15 | 3.45 | 3.7 |
| Mocha Coconut Frapuccino Blended Beverage | | | |
| Mocha Cookie Crumble Frapuccino Blended Beverage | Know the price? Leave a comment | | |
| Mocha Frapuccino Blended Beverage | 3.4 | 3.65 | 3.9 |
| Caramel Frapuccino Light Blended Beverage | Know the price? Leave a comment | | |
| Coffee Frapuccino Light Blended Beverage | Know the price? Leave a comment | | |
| Coffee Frapuccino Blended Beverage | 2.95 | 3.15 | 3.45 |
| | | | |
| Frapuccino Blended Creme | | | |
| Strawberries & Cream Frapuccino Blended Creme | 3.4 | 3.65 | 3.9 |
| Chocolate Cream Frapuccino Blended Creme | 3.4 | 3.65 | 3.9 |
| Caramel Cream Frapuccino Blended Creme | 3.4 | 3.65 | 3.9 |
| Chai Creme Frapuccino Blended Beverage | Know the price? Leave a comment | | |
| | | | |
| Blended Juice Drink | | | |
| Mango Passion Fruit Blended Juice Drink | 3.15 | 3.45 | 3.7 |
| Raspberry Black Currant Blended Juice Drink | 3.15 | 3.45 | 3.7 |
| Orange Starbucks Refresha Beverage | Know the price? Leave a comment | | |
| Cool Lime Starbucks Refresha Beverage | Know the price? Leave a comment | | |
| | | | |
| Extras | | | |
| Espresso | 0.5 | | |
| Flavoured syrup | 0.5 | | |
| Whipped Cream | 0.5 | | |
| Sugar free flavoured syrup | 0.5 | | |
| Columbia nirnino | 0.2 | | |
| | | | |
| Food | | | |
| Breakfast | | | |
| | OUT | IN | |
| Soy Porridge | Know the price? Leave a comment | | |
| Bacon Buttie | 2.99 | | |
| Berry Good Bircher | Know the price? Leave a comment | | |
| Cheddar Mushroom Croissant | 2.85 | | |
| Sausage Sarnie | 2.99 | | |
| Great British Breakfast | 2.99 | | |
| Ham & Cheddar Croissant | 2.99 | | |
| Smoked Salmon & Soft Cheese Bagel | 3 | | |
| Sunshine Bircher | 1.99 | 2.39 | |
| Cheese and marmite sandwich | 2.85 | | |
| Berry Crunch | 1.99 | 2.39 | |
| Luxury Fruit Toast | 1.79 | | |
| Perfect Porridge | Know the price? Leave a comment | | |
| | | | |
| Muffins, Pastries and Doughnuts | | | |
| Cranberry & Orange Muffin | 1.59 | 1.89 | |
| Chocolate Cherry Muffin | 1.59 | 1.89 | |
| Ginger and Chocolate Muffin | 1.59 | 1.89 | |
| Mince Pie | Know the price? Leave a comment | | |
| Mississippi Mud Muffin | 1.59 | 1.89 | |
| Chocolate Swirl | 1.99 | 2.39 | |
| Key Lime Tart | Know the price? Leave a comment | | |
| Pecan & Salted Caramel Tart | Know the price? Leave a comment | | |
| Very Berry Frangipane Tart | Know the price? Leave a comment | | |
| All Butter Croissant | 1.19 | 1.39 | |
| Almond Croissant | Know the price? Leave a comment | | |
| Cinnamon Swirl | 1.99 | 2.39 | |
| Classic Blueberry Muffin | 1.59 | 1.89 | |
| Raspberry and White Chocolate Muffin | 1.59 | 1.89 | |
| Pain Au Chocolate | Know the price? Leave a comment | | |
| Pain Aux Raisins | Know the price? Leave a comment | | |
| Rise and Shine Muffin | 1.59 | 1.89 | |
| Skinny Blueberry Muffin | 1.59 | 1.89 | |
| Skinny Lemon & Poppyseed Muffin | 1.59 | 1.89 | |
| | | | |
| Lunch | | | |
| Turkey and Bacon Feast Panini | Know the price? Leave a comment | | |
| Christmas Club Sandwich | Know the price? Leave a comment | | |
| Steak and Gorgonzola Panini | Know the price? Leave a comment | | |
| Cheddar & Chutney Panini | Know the price? Leave a comment | | |
| Moreish Meze Panini | 3.99 | 4.79 | |
| Turkey Feast Wrap – Gluten Free | Know the price? Leave a comment | | |
| Brie and Cranberry Panini | Know the price? Leave a comment | | |
| Holy Guacomole Salad | Know the price? Leave a comment | | |
| Sure As Eggs Is Eggs Sandwich | 2.49 | 2.99 | |
| Chicken Sunshine Salad Sandwich | 2.99 | 3.59 | |
| Triple Cheese Toastie | 2.99 | | |
| Ham & Cheddar Toastie | 2.99 | | |
| Croque Monsieur Panini | 3.99 | | |
| Thia and Mighty Panini | 3.99 | 4.79 | |
| Bella Mozarella Panini | 3.99 | | |
| Lemon Chicken melt Panini | 3.99 | | |
| Smokehouse Chicken & Bacon Panini | 3.99 | | |
| Veggie Good Houmous Wrap | 3.29 | 3.99 | |
| Cheese and mushroom croissant | 4.79 | | |
| Chicken and bacon sandwich | 3.99 | | |
| Tuna or later | 3.99 | | |
| | | | |
| Cakes and Cookies | | | |
| Sandwich Cookie | 1.59 | 1.89 | |
| Cranberry & Orange White Chocolate Muffin | 1.59 | 1.89 | |
| White Choc & Raspberry Cookie | 1.59 | 1.89 | |
| Ginger Loaf Slice | Know the price? Leave a comment | | |
| Pumpkin Spice Loaf | Know the price? Leave a comment | | |
| Sweet & Salty Caramel Popcorn Bar | Know the price? Leave a comment | | |
| Milk Choc Chunk Cookie | 1.69 | 1.89 | |
| Seasonal Twizzle | Know the price? Leave a comment | | |
| Cinamon swirl | 1.99 | 2.39 | |
| Chocolate swirl | 1.99 | 2.39 | |
| Chocolate Cake | 2.35 | 2.75 | |
| Chocolate Caramel Shortbread | Know the price? Leave a comment | | |
| Fairtrade Chocolate Brownie | 1.79 | 1.99 | |
| Carrot Cake | 2.55 | | |
| Chocolate Chunk Shortbread Fairtrade | Know the price? Leave a comment | | |
| Granola Bar | 1.79 | 1.99 | |
| Rocky Road | Know the price? Leave a comment | | |
| Lemon Loaf | 1.99 | 2.47 | |
| Raspberry and Coconut cake | 1.99 | 2.37 | |
| Marshmallow twizzle | 0.99 | 1.19 | |
| | | | |
| Fresh Fruit | | | |
| Fruit Mix | 2.69 | | |
| Get Fruity | 1.99 | | |
| Fairtrade Banana | Know the price? Leave a comment | | |
| | | | |
| Grab and Go | | | |
| Almond Biscotto | Know the price? Leave a comment | | |
| Caramel Waffle | Know the price? Leave a comment | | |
| Chocolate Caramel Shortbread | Know the price? Leave a comment | | |
| Dark Chocolate Bar | 1.20 | | |
| Fruit & Nut Bar – Cranberry, Pumpkin Seed & Blueberry | Know the price? Leave a comment | | |
| Fruit and Nut Mix | Know the price? Leave a comment | | |
| Fruit and Oat Cookie | 1.50 | | |
| Ginger Snaps | Know the price? Leave a comment | | |
| Lollipops | 0.5 | | |
| Milk Choclate Bar | 1 | | |
| Roasted Almonds | Know the price? Leave a comment | | |
| Shortbread | Know the price? Leave a comment | | |
| Starbucks Gold Coins | 60 | | |
| Sugar free chewing gum | 1.99 | | |
| | | | |
| Winter Offer | | | |
| Any panini 11am-2pm | 2.60 | | |
We've updated the prices for 2017